May 20, 2022 | Scott & Jana Harvey
Vineyards Saw Some April Frost in Amador County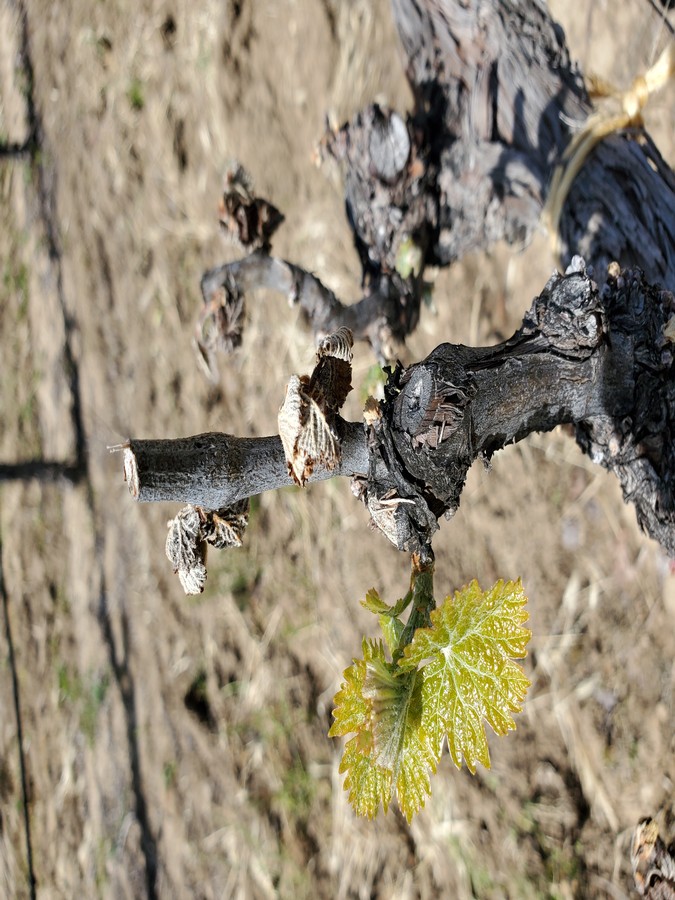 Early spring can be a particularly delicate period for vines as they wake up from their winter dormancy. In the Sierra Foothills, it marks a time of anxious anticipation. Like magic, you'll see entire vineyards transform from a dreary brown into a vibrant green as the grape-growing cycle begins.
Mild temperatures are desirable during this period – not so cold that frost is a factor, but not too hot that vines grow too rapidly. Frost damage occurs when temperatures drop abruptly to below 32 °F after the green growing tissue starts emerging from the buds. Such whims of Mother Nature can dramatically impact bud burst and the year's vintage.
Amador County Wineries See Frost
Amador County Wineries experienced their worst frost in recent years. A storm front blew distressingly through the Sierra Foothills in the early dawn hours of April 12. The dew point dropped, with temperatures plummeting to freezing, causing widespread damage to vines and taking vintners by surprise as temperatures had been in the 90s just days before.
The effect on yield was devastating. When exposed to frost, young shoots will shrivel and brown, destroying the potential yield for the whole year. Vineyards at the Scott Harvey Winery on Shenandoah Rd. lost about 80 percent of their crop. Inevitably, this will have a knock-on effect on the availability of some wine varieties like Tempranillo, Petit Sirah and Muscat. Early budding grapes like Barbera were the hardest hit. There are still concerns about our premier Zinfandel vineyard, the Vineyard 1869 Zinfandel, but it looks like we'll be able to save about 90 percent of the crop.
What is Frost Damage?
Frost damage can be extremely site-specific, even within a single vineyard. Unfortunately, there's very little a grower can do once frost damage has taken hold. We can remove damaged shoots to make room for new growth, but this would still mean later development and a less fruitful yield.
Many frost protection strategies involve manipulating air temperatures around the crop. Most of the vineyards in Amador County are non-irrigated. However, in irrigated vineyards, overhead sprinklers can protect vines even at temperatures down to freezing. When water freezes around the buds, it releases heat that protects the vines. But most vineyards in Amador County are non-irrigated
Stop by one of Scott Harvey Wines tasting rooms and sip on some of their amazing wines they currently have to offer. Make your reservation in advance to enjoy the best wine tasting Amador county has to offer.