February 11, 2019 | Holidays, Wine | Jana Harvey
4 Reasons We Love Our Wine Club Members
Our Wine Club Members have stolen our hearts… here's why!

1. All You Need is Wine and Food


We're foodies over here at Scott Harvey Winery, and lucky for us, many of our Wine Club Members share that sentiment! One thing we love about wine is its delectable ability to pair with food. Winemaker Scott Harvey and Estate Chef Brian Overhauser love working together to unlock fantastic food and wine combinations for all to enjoy. Whether they are bites at our monthly 3&3 Wine and Food Pairing events or hearty dishes you can cook at home, like braised wagyu beef short rib or sous vide Alaskan halibut, we love bringing people together at the table. We love that our Club Members appreciate a great pairing when they see one, so we make sure they're always stocked up with winemaker notes and perfectly paired recipes!
2. New and Old Favorites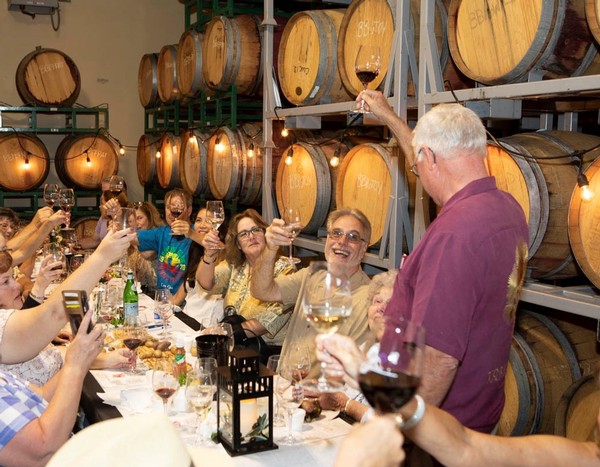 Speaking of great wine and food pairings, we understand wine can be very subjective and that no two palates are alike. Some of our members prefer red wines – especially our big, bold Zins, Syrahs, and Barberas. Others may prefer white wine or Jana's bubbles, or they're fans of all of the above and everything in between! With that in mind, we always want to ensure there's something for everyone. We love sharing a variety of wines with you each year through the customized club options, and that you get as excited for new and old favorites as we do!
3. Two Tasting Rooms, Twice the Fun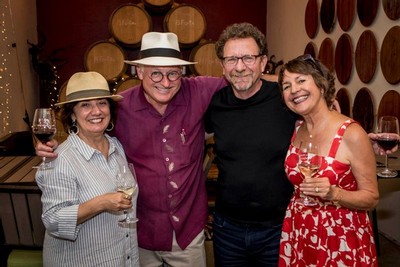 Two tasting rooms means double the fun when our Wine Club Members come to visit! We love being able to catch up and share stories with familiar faces while pouring a new release. When our members pop in for their complimentary member tasting or Wine Club pick-up at our Downtown historic Sutter Creek tasting room or our winery in Plymouth, it's like welcoming old friends in the door. Whether their visit is a quick trip or they stay for an afternoon and bring a picnic, we see it as a great opportunity to get to know each member and bond over our favorite Scott Harvey wines!
4. Feels Like Family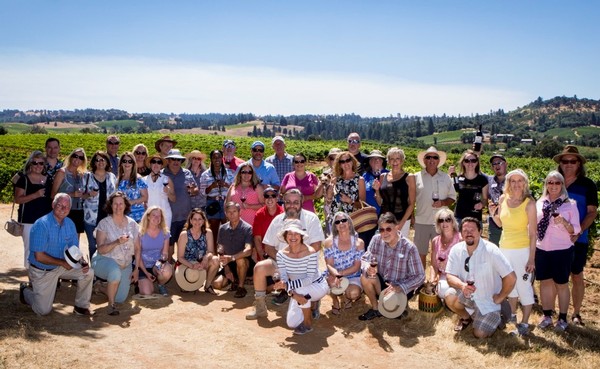 Last but far from least, we're fortunate to host a wide variety of exclusive events and parties throughout the year that bring folks together from all walks of life. Whether it's a Club Member who comes every year or a guest of a member who is tasting Scott Harvey wines for the first time, every time we come together it feels like a family affair!
We know there are endless Wine Clubs to join out there in the wine world, but we're extremely grateful to our Club Members for choosing us to support and believe in. To our Wine Club Members who continue to value our mission and enjoy the fruit of our labor year after year - we love you!
If you're interested in learning more about our Wine Club benefits and joining the Scott Harvey community, click here!