July 30, 2019 | Scott Harvey
Top 5 Summer Books for Wine Lovers
From phenomenal memoirs and comedic fiction novels to compelling murder mysteries, if you find fascination in all aspects of wine and food like we do, we have the best summer reads to keep you entertained through the sweltering weather. Sit back and relax with a glass of your preferred Scott Harvey Wine and immerse yourself in one of our five favorite summer reads for wine lovers.
1. The Winemaker by Richard G. Peterson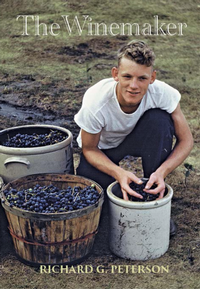 Winner of the "2016 Best in The World" wine book by Gourmand, Richard Peterson's memoir is an inside look into the development of the California wine industry from family-owned wineries to the corporate world of winemaking. A key player in the wine industry, Richard was pivotal in the success of many top wineries in Napa. In 1996, our very own Scott Harvey met the renowned Winemaker at Folie à Deux when Scott was recruited as Partner, Winemaker & President for the newly purchased winery. Combining forces, Scott and Richard developed award-winning wines for Folie à Deux.

Richard also invented several wine techniques still in use today, including the "no topping, bung-and-roll" red wine barrel aging practice. He's also the original designer of the steel barrel pallet, which allows wine barrels to be handled mechanically. This novel will give you greater insight and appreciation into the history of the California wine industry and how it's developed into one of the best wine industries of the world.


2. Bottled Poetry by James T. Lapsley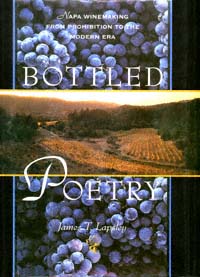 California's Napa Valley is one of the world's premier wine regions today, but this has not always been true. James Lapsley's entertaining history explains how a collective vision of excellence among winemakers and a keen sense of promotion transformed the region and its wines following the repeal of Prohibition. Focusing primarily on the formative years of Napa's fine winemaking, 1934 to 1967, Lapsley then concludes with a chapter on the wine boom of the 1970s, placing it in a social context and explaining the role of Napa vineyards in the beverage's growing popularity.
Names familiar to wine drinkers can be noted throughout these pages—Beaulieu, Beringer, Charles Krug, Louis Martini, Inglenook—and the colorful stories behind the names give this book a personal dimension. These strong-willed, competitive winemakers found ways to work cooperatively, both in sharing knowledge and technology. The result was an unprecedented improvement in wine quality that brought with it a new reputation for the Napa Valley. This book along with Richard G. Peterson's book, mentioned above, gives you a good feeling for the post-prohibition wine industry.

3. The Secrets of My Life (Vintner, Prisoner, Soldier, Spy) by Peter M.F. Sichel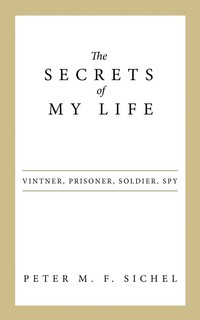 Another phenomenal memoir is Peter M.F. Sichel's The Secrets of My Life. Peter dives into how he survived and escaped Nazi Germany to fight against the Axis and became the first head of what would become the CIA.

After his time at the CIA, he took over the family wine business and put the ancient Margaux property, Chateau d'Angludet, on the Bordeaux wine map. He later took the Blue Nun wine brand to the top of the sales tree in the 1980s. With such a diverse and remarkable life story, his unique autobiography keeps us hooked!







4. Corkscrew by Peter Stafford-Bow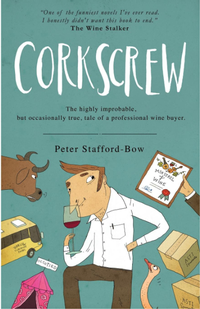 If you're looking for a fun - albeit provocative - book involving wine, this one is for you. You'll learn about obscure wine varietals while following the hilariously improbable, but occasionally true tale of Felix, a professional wine buyer.
Orphan Felix Hart is expelled from school, cast onto the British high street, and forced to make his way in the cut-throat world of wine retailing. He soon forges a promising career as his adventures take him to the vineyards of Italy, South Africa, Bulgaria, and Kent. However, his path to the top is littered with obstacles. Office politics, unhinged managers, and the British Board of Wine & Liquor prove to be his largest challenges. But, when Felix negotiates the world's biggest Asti Spumante deal, he bites off more than he can chew and is plunged into a terrifying world of the mafia, smuggling, and ruthless multinationals. This slightly risqué, satirical novel set in the world of wine and big business has been deemed "part thriller, part self-help manual, and part drinking companion." This isn't your average wine book, but well worth a read if you enjoy this genre.

5. Bruno, Chief of Police: A Mystery of the French Countryside by Martin Walker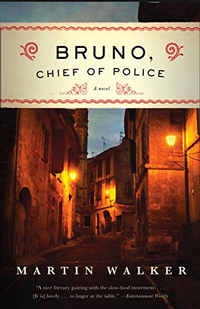 Bruno, Chief of Police is the first installment in Martin Walker's internationally acclaimed murder mystery series. The series follows a young bachelor and Police Chief in a small town in the Dordogne region of Bordeaux, France. The series perfectly balances wonderful sensory descriptions of the town, gourmet foods, and wines with the intricacies of daily life as a policeman.

Bruno is a former soldier who has embraces the pleasures and slower way of country life. When the murder of an elderly North African who fought in the French army changes the rhythm of this lifestyle, Bruno must balance his beloved routines—living in his restored shepherd's cottage, shopping at the local market, drinking wine, strolling the countryside—with a politically delicate investigation. "This novel is as tasty as a slice of Bruno's local foie gras, topped with a glass of his homemade vin de noix," says David Ignatius, author of Body of Lies. We couldn't agree more!

No matter the genre you prefer, make sure you're stocked up on your favorite Scott Harvey wine to sip while you read! We have a wine for every style of story. Cheers!