November 28, 2019 | Scott & Jana Harvey
Three of Our Favorite Holiday Pairings
Brian Overhauser, Estate Chef

I love the saying, "a magnum bottle of wine is the perfect size for two people if one of them isn't drinking." While that may be a bit of an exaggeration, it's true that magnum bottles are excellent choices for enjoying wine as a group. As the holiday season is full of group dinners, parties, and get-togethers, it's the perfect time to dive into the wonderful world of wine magnums.
Though it seems like a leap to upgrade from the standard 750ml bottle, it really isn't. At 1.5 liters, a magnum is the equivalent of two standard wine bottles. Given each standard bottle contains five glasses of wine, it isn't extravagant to suggest a magnum for a table of four dinner guests – that only works out to two and a half glasses of wine per person. There are so many flavor benefits as well.
So, don't hesitate to put some older vintage, large format bottles on your holiday table this year! Our 2012 Vineyard 1869 Zinfandel 1.5L bottle, produced in the Old World style, has a beautiful balance of fruit, French oak, structural tannins, and medium alcohol. This makes for a perfect option to pair with all of the typical Thanksgiving fixings.
Mollie Haycock, Assistant Winemaker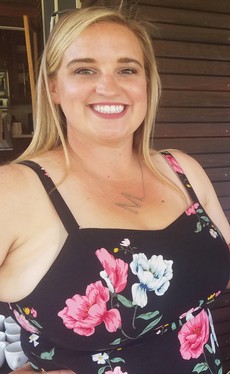 I like to start holiday meals and parties with sparkling wine, such as our Jana Blanc de Blanc. It may seem predictable, but it's such a festive way to begin any event. To me, sparkling pairs well with so many things - especially lighter appetizers. Holiday meals for us tend to be filled with heavy foods and lots of flavors, so starting with something light is a nice balance.
We usually start with a cheese and charcuterie board with dried fruits, jams, mustards, and local honey. Sparkling pairs great with anything you might include in a platter, and each of the items enhances something different in the wine. The natural acidity in the Jana Blanc de Blanc pairs beautifully with both soft, creamy cheese and bold, hard cheese.
Clinton Harders, Tasting Room Lead, Sutter Creek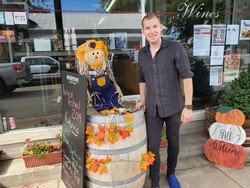 One of my favorite parts of the holiday season can be expressed by a simple word: fondue. My family does our big turkey meal around lunchtime on Thanksgiving day. By the time the day ends, everyone can go for something to eat, but no one really wants to cook again. So, the day before Thanksgiving, I prepare a large batch of fondue and have it ready to heat for Thanksgiving evening.
With a touch of a button and a little time, we're ready to dip everything from sausage to apples in the cheesy goodness! And, a very important ingredient in traditional fondue is a white wine. The 2018 Jana Sauvignon Blanc is perfect for this. It only requires one-third of a cup, and that leaves the rest for drinking!
Christmas Eve is all about chocolate fondue. With lots of tasty morsels to dip in chocolate, we pair this with a splash of 2011 Forte Port as a nightcap after a day of wrapping way too many presents!
However you enjoy your favorite Scott Harvey wines, we hope you have a beautiful holiday season with good health, laughter, and lots of delicious wine and food offerings! Cheers!