March 30, 2021 | Travel, Wine | Gregg Fishman
Spring has sprung at the Old Sugar Mill in Clarksburg, CA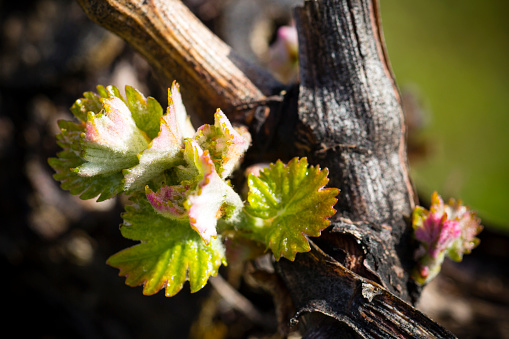 Springtime in Amador County and the Shenandoah Valley means grape buds are beginning to break on the vines, wildflowers are blooming. The warmer weather makes it an idyllic setting to sit outside with a glass of wine and enjoy the annual renewal of life. The same things are true in Clarksburg at the Old Sugar Mill where Scott Harvey Wines has a third tasting site open on Saturdays and Sundays.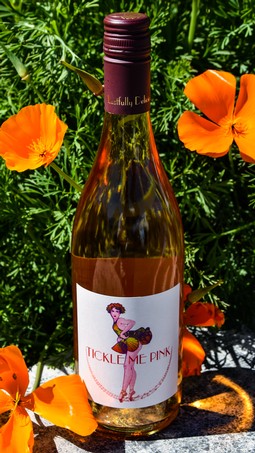 The Old Sugar Mill was built in 1934 to process sugar beets. It closed in 1993 and sat vacant for about a decade. The beautiful, cavernous brick buildings have now been repurposed for wine production and tasting. It sits just off the levee road along the Sacramento River among Yolo County vineyards that replaced the sugar beets many years ago. The Old Sugar Mill is home to more than a dozen wineries and lots of open space.
Yolo County recently moved into the "Orange Tier" and after so many people have been sheltered in place for so long, an open, inviting space to enjoy the spring renewal is especially welcome. There are usually some food trucks available on the weekends and visitors can purchase a variety of food items to go with the wine. There are tables and chairs, bench seating and an ample lawn area that allows for casual dining and sipping with plenty of social distance.
The Scott Harvey tasting site is in "The Boiler Room" a huge open building that is also used for weddings and other events. The tasting room staff sets up tasting tables outside as well and patrons can enjoy the spring weather as they sip Scott Harvey's spectacular wines. The site is also open for wine club members to pick up their allocations.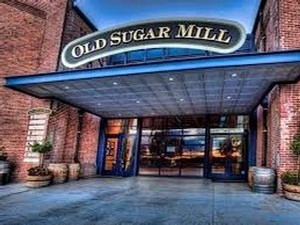 The Old Sugar Mill is just 15 minutes from downtown Sacramento and offers easy access to Scott Harvey Wines. The tasting room staff is friendly, knowledgeable, and always happy to see Scott Harvey fans or people new to wine altogether. The setting also makes it an attractive stop for bicyclists, boaters, and day-trippers from almost anywhere in Northern California.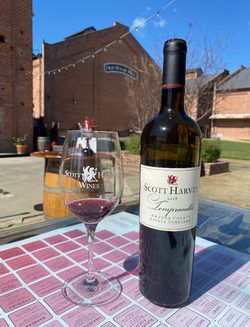 The swallows have just returned to The Mill, as they do every spring to nest, giving bird watchers another reason to visit. It's fascinating to watch them flying to and from the river as they build their mud-nests in the exterior nooks and crannies of the brick buildings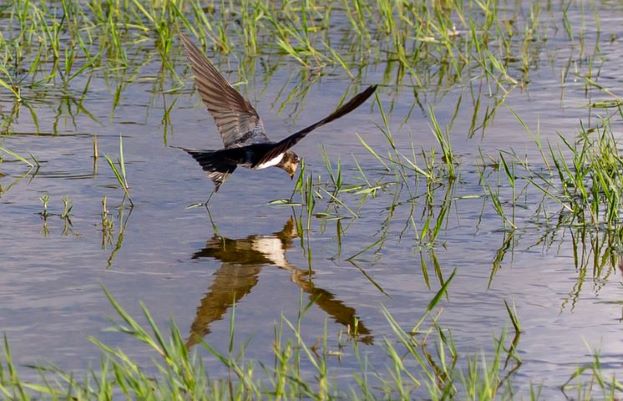 .
Of course, Scott Harvey fans are always welcome at our Amador County winery and tasting room in the Shenandoah Valley and our second site in Sutter Creek. However, we also invite you to check out the Scott Harvey tasting room and the Old Sugar Mill. The same great wine and attention to detail in another idyllic setting.
Scott Harvey tasting rooms:
Old Sugar Mill,
35265 Willow Avenue, Clarksburg CA
11-4 Saturday and Sunday only
Shenandoah Valley,
10861 Shenandoah Road, Plymouth CA,
11-4 every day reservations required
Sutter Creek,
79 Main Street, Sutter Creek CA
11-4 Tuesday-Sunday reservations required