June 19, 2018 | Jana Harvey
Sparkle Through Summer Series: Say Hello to Sekt!
Enter Scott Harvey: Master of Old-World-style Wines in the New World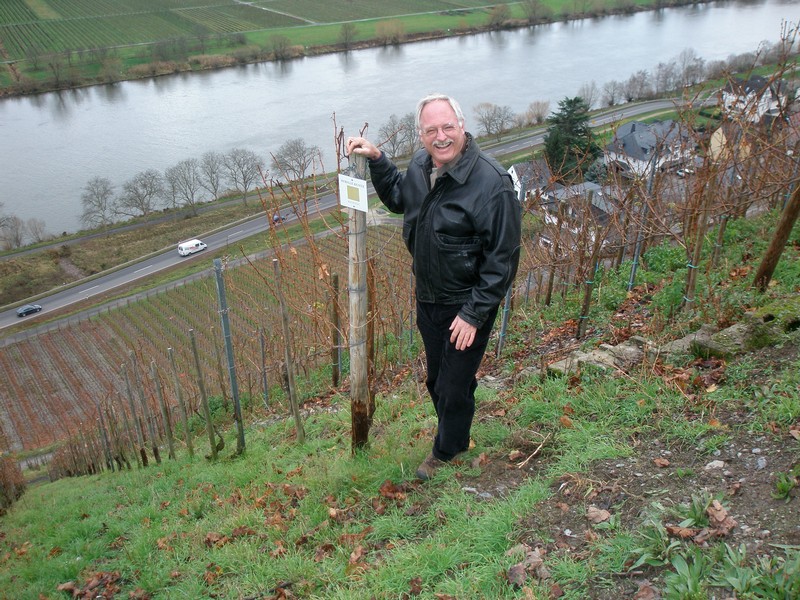 Scott's interest in winemaking took hold when he was a high school exchange student in Rheinland Pfalz, Germany. It was there he discovered the artisanal method of not just producing but crafting wines, through a delicate balance of art and science. After college, he returned to Germany to apprentice at K. Fitz-Ritter and simultaneously attend the prestigious Weinbau Schule in Neustadt.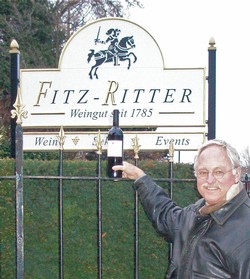 A Study in Sekt
Throughout his studies, Scott found that there were distinct quality differences between the sparkling wines that were made using the tank or transfer methods, and those that were crafted in the traditional method. Greater still, he noticed, the divide between Sekt made with more abundant, affordable varieties like Muller-Thurgau or Silvaner, and those whose base wine was difficult-to-manage, costly Riesling.
The most highly-regarded German Sekts are called Winzersekt and are dry, usually made with estate-grown Riesling grapes. Scott Harvey, now in his fourth decade of winemaking, has perfected the art of old world Sekt in the new world of wine with his Jana Blanc de Blanc.
In his own words:
"I love making and drinking sparkling wine. When Jana and I travel I always throw in a bottle of sparkling wine in to enjoy somewhere along the way. Great on a long hike to a distant mountain peak.
I was trained in the art of making sparkling wine at the third oldest sparkling wine house (K Fitz Ritter Sekt Kellerei) in Germany. That was 45 years ago when we still hand riddled all the bottles. I learned how to produce a dry brut style Riesling Sekt. Ever since then I have been producing 'Methode Champenoise' sparkling wines in California. Our current release is 100% Riesling, three years on triage and produced as a high quality brut just like we did at K Fitz Ritter and as it is done in Champagne France."
—Scott Harvey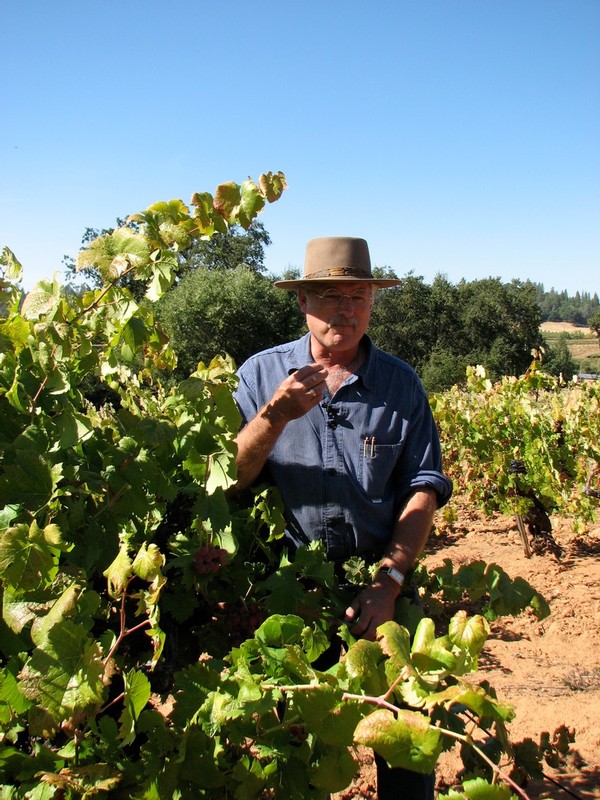 The Place
Scott sources the Riesling grapes for the Jana Blanc de Blanc, named for his wife Jana Harvey, from one of the last Riesling vineyards left in Mendocino County, Nelson Ranch. Nestled in an upland side canyon, the 40-year-old vineyard births small, intensely flavorful grapes.
The Wine
After its second fermentation, Scott allows this dry Sekt-style wine to rest en Tirage (on the lees) for three years, creating a deep, complex tessellation of aromas and flavors once the wine hits the glass. Racy yet delicate, the Jana Blanc de Blanc bursts onto the palate with flavors of lychee, brioche, fresh cream, juicy peaches, and apricot blossom, tied together with buoyant acidity, elegant bubbles, and shimmering minerality, which meld into a long, fresh finish. It's summer's soulmate, pure freshness in a bottle. The Jana Blanc de Blanc is anything but ordinary. We can't wait for you to pop a bottle this summer, and make your summer extraordinary.