July 24, 2018 | Jana Harvey
Reading Between the Vines
Putting wine into words tends to elude even the most talented philosophers and linguists. Ancient Greek playwright Euripides came close when he said, "Both to the rich and poor, wine is the happy antidote for sorrow." Centuries later, author Paulo Coelho encourages readers to "accept what life offers you and try to drink from every cup. All wines should be tasted; some should only be sipped, but with others, drink the whole bottle."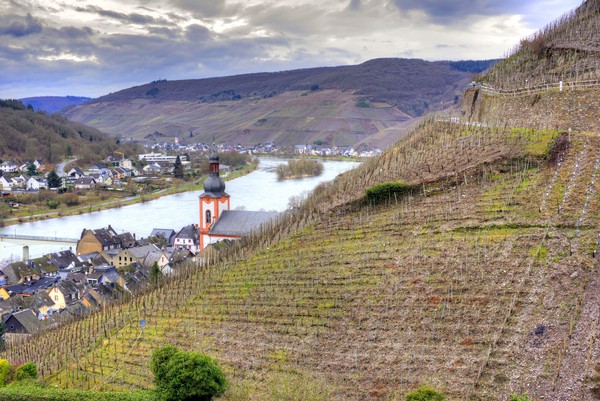 Mosel, Germany
Wine speaks without words, though humans try to translate its language with every sip, every layer of flavor, every year in the cellar. Perhaps what's most difficult to grasp about wine's existence is its terroir, which has no direct English translation. (Terroir, in English, combines 5 traits: climate, soil, terrain, vintage, and in some areas with a long history of winemaking, tradition.)
Grapevines grow in some of the most fascinating and geographically treacherous places in the world–whether it's Riesling rooted inside blue slate on staggering grades in the craggs of German mountain towns or Assyrtiko curled into nests rooted in volcanic ash on the Santorini coast, wine is not just a product of where it came from, it is a time capsule, a bottled poem written by the wind, the rain, the soil, and sun. We carefully craft wines of distinction that tell their story of place, variety, tradition and vintage. Our wine is a true expression of terroir.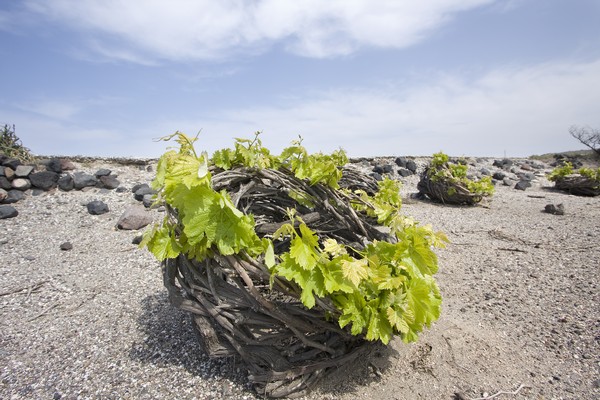 Santorini, Greece
A winemaker like Scott Harvey tends to the vines and makes the resulting wine to best express terroir. He is the winemaker, after all. But most European languages don't even have a word for winemaker–the closest translation equates to "wine grower." By definition, wine and its terroir transcend the passage of man. Scott Harvey, however, has found a balance between using traditional methods to bring out the best of the grapes' character and allowing the grapes and the resulting wine to speak for themselves.
With his dynamic background in winemaking beginning with his training in Rheinland Pfalz in Germany, Scott has sharpened his terroir-translating skills with old-world winemakers whose families had been making wine for generations. He approaches his vines and wines through an old world lens, allowing for their bright, California character to shine through the old-world influence of minimal oak and balanced winemaking techniques.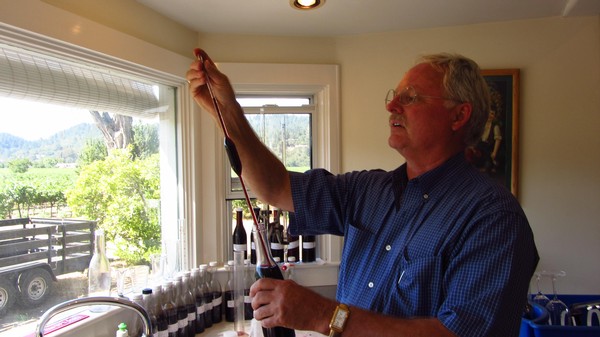 During Scott Harvey experiences, you have the chance to immerse yourself in Amador terroir. Feel the soil beneath your feet on a walk around the vineyards, let the sun's rays warm your skin, and taste in the winery nestled in the rolling hills and valleys of vines. Listen as the master of the old world himself, Scott Harvey tells you what is happening at that moment in the vineyards and how it affects the wine in your glass. And if you're a 3&3 wine & food pairing guest or enjoying a vineyard tour with Scott, you'll taste the wine these very vineyards birthed. So read between the vines–allow terroir to be translated by all of your senses, and discover Scott Harvey.