May 3, 2022 | Scott & Jana Harvey
Have you ever asked yourself, "What is Sauvignon Blanc?"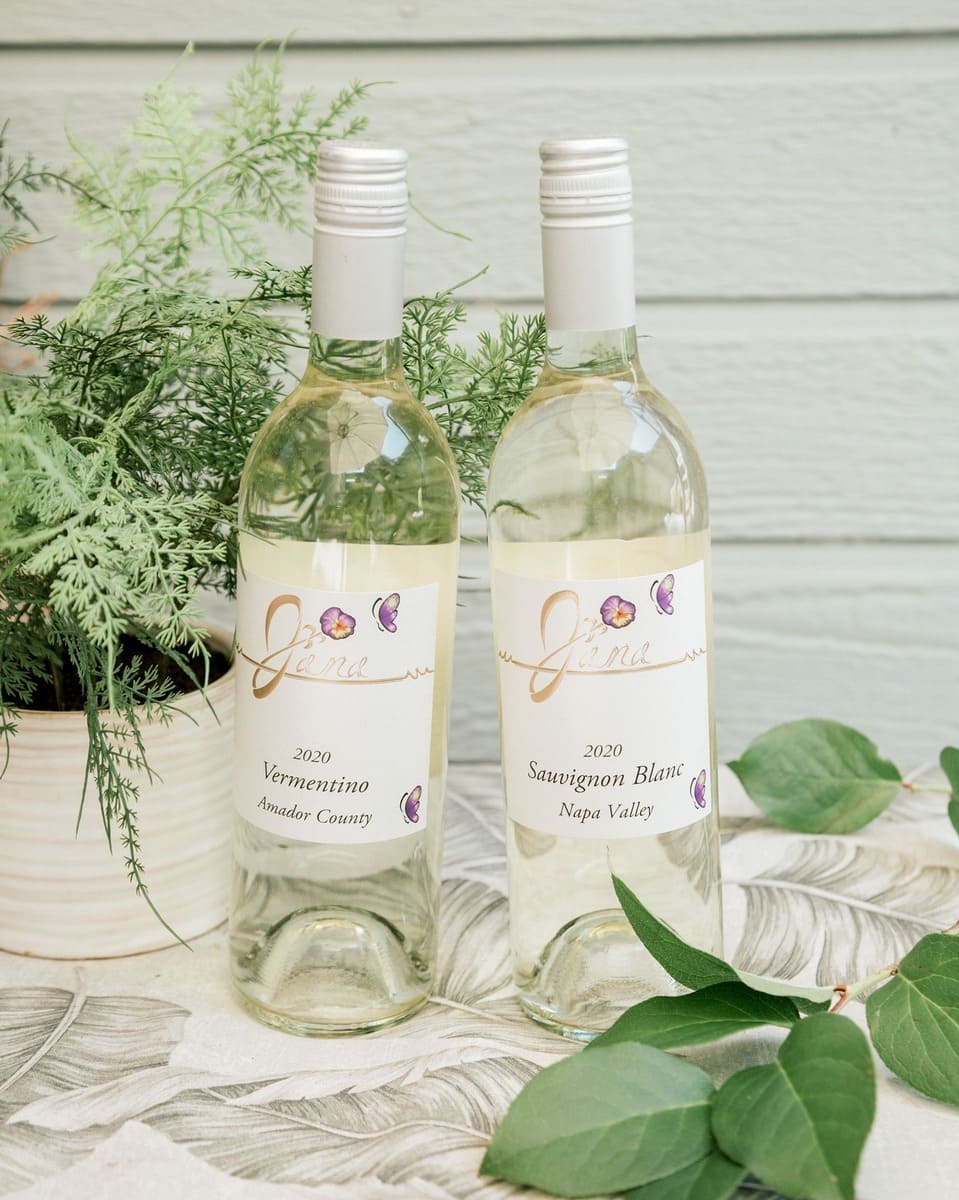 Names of many wine grape varieties evolve from the French language, where they have been cultivated for centuries.
While English speakers are likely to associate the word "Sauvignon" with the red wine varietal Cabernet Sauvignon, Sauvignon Blanc is actually a parent of that very popular wine.
In fact, 17th Century vintners accidentally, it is reported, created the Cabernet Sauvignon by grafting Sauvignon Blanc and Cabernet Franc vines to produce Cabernet Sauvignon.
Each year on May 6, wine lovers celebrate Sauvignon Blanc Day.
The Evolution of Sauvignon Blanc
The French etymology of the name Sauvignon Blanc stems from "Sauvignon," a combination word that translates to "wild" (Sauvage) and "vine" (Vigne), considered a vigorous wild-growing plant initially. Blanc, as we know, means "white.
Eventually, the unique flavor characteristics of Sauvignon Blanc made it very popular as a component for many blends and even a dessert wine known as Sauterne.
The growers in the Loire Valley eventually began cultivating this white grape to establish a wine made only from the Sauvignon Blanc grape. The area chosen was the Sancerre region, and this pure varietal became better known as "Sancerre." Parisians found the wine easy to drink and could be enjoyed with or without food accompaniments.
During the 20th Century, New Zealand vintners seized the opportunity to expand the world of Sauvignon Blanc with crisp and refreshing affordable new versions of the varietal. And word spread.
While this "wild" white vine variety later appeared in other world areas, Sauvignon Blanc vineyards are still present in France's Bordeaux and Loire regions and New Zealand, and now in areas of Chile, South Africa, Napa Valley, and a few other California AVAs.
Characteristics of Sauvignon Blanc
A well-made and presented Sauvignon Blanc features a refreshingly dry wine high in acidity with significant minerality with aromas and tastes suggesting various herbs and grasses. Winemakers rarely age the wines in oak barrels, preferring to retain the naturally bright and fruit-filled characteristics. The "grassy" trait evolves from the natural chemical compound known as pyrazine.
Scott Harvey Wines' excellent Sauvignon Blanc pairs best with herb-driven sauces topping a well-prepared fish or chicken entrée. The wine also coordinates beautifully with soft, flavorful goat or other cheeses.
While Napa Valley is a current, somewhat limited source for Scott Harvey's Sauvignon Blanc grapes, the Winemaker hopes to expand their Scott Harvey Sauvignon Blanc production by sourcing additional top-quality grapes from other areas for 2022.
Join the Scott Harvey Griffin Society Wine Club
One of the best wineries in Amador County, California, Scott Harvey Wines features some of the highest quality wines available from carefully tended and managed vineyards. The exquisite variety of handcrafted wines is available to all wine club members and offers special discounts and other amenities.
For example, Griffin Society Members automatically receive a 20% discount on all purchases, including shipping costs for purchases of a single case or more.
Also, Members enjoy complimentary wine tastings for up to four guests per visit and first opportunities to buy the newest releases from Scott Harvey Wines, one of the best wineries in Amador County. Members will also stay up-to-date on what is happening at one of the best wineries in Amador County, California, and other wine-related news with their Scott Harvey Insiders Newsletter.
Learn more about joining this excellent California wine club at Scott Harvey Wines by visiting the Griffin Society webpage at /our-wine-club.
To schedule your winetasting and Scott Harvey winery visit, email info@scottharveywines.com or phone 1-209-245-3670.