April 22, 2022 | Scott & Jana Harvey
Featured Staff Member: Melissa Caccia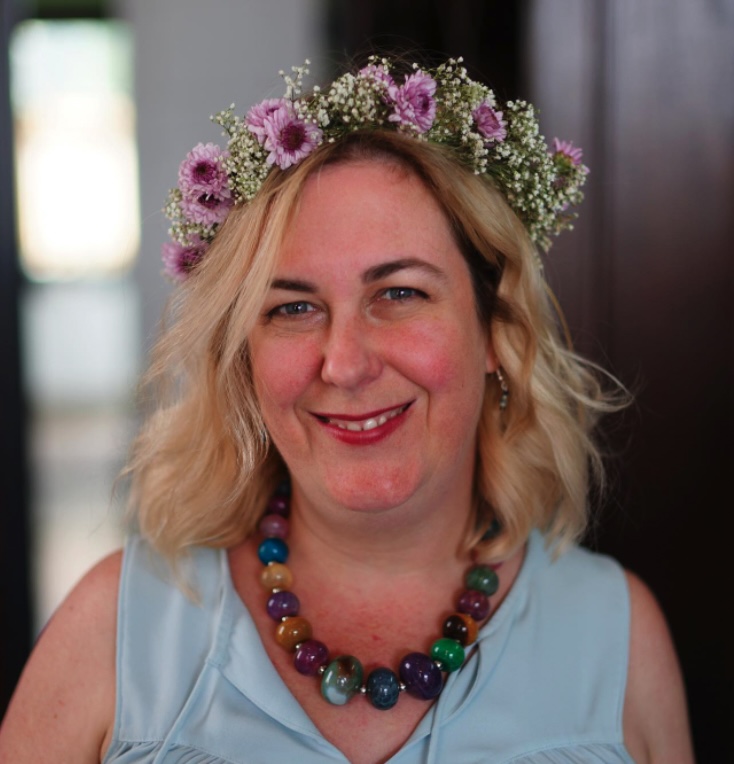 We at Scott Harvey Wines recognize that our Company's success and the quality of our products are fully dependent on the professionalism of our staff.
As associates of one of the most well-respected Amador County wineries, the Scott Harvey Team continually impresses our clients with their skill and commitment, always seeking ways to improve product quality and enhance the customer experience.
We wish now to feature a genuinely excellent member of the staff, Melissa Caccia, who has recently earned the role of Operations Manager after nearly four years with our team.
We initially hired Melissa based on her outstanding personal skills and prior experience in the hotel and hospitality industry. Those strengths have developed even further since she arrived.
Recently, we conducted a brief interview with our newly promoted Operations Manager, Melissa Caccia:
Q: What year did you start working at Scott Harvey Wines?
A: Melissa: I started with the Company in 2018.
Q: In general, what is your favorite Scott Harvey wine varietal?
A: Melissa: I most typically prefer a Sparkling Wine or a Zinfandel.
Q: What is your favorite Scott Harvey wine?
A: Melissa: It is SO HARD to say!! Probably a Scott Harvey 2019 Old Vine Zinfandel wine and the Tickle Me Pink has lately turned me into a Rosé lover.
Q: Will you share your favorite food and Scott Harvey wine pairing?
A: Melissa: Our Scott Harvey Reserve Syrah with mushroom toast!
Q: Can you give us a quick sentence or two about your background and what led you into your current position with Scott Harvey Wines?
A: Melissa: My background is in event planning and hotel sales. While I was looking for a change, I thought I'd pour wine for fun for a while as I decided what I wanted to do next. It turns out, this is just what I wanted, and I haven't looked back.
Q: What is your favorite part of your job?
A: Melissa: I enjoy learning every aspect of the industry. And I absolutely love having fun sharing Scott's wines with our awesome customers and our Griffin Society members.
Q: What are your favorite hobbies outside of work?
A: Melissa: I most enjoy spending time with my family, traveling, wine tasting, dining, learning new things, working with glass art, and strolling through downtown Sutter Creek.
Visiting Scott Harvey Winery
The Scott Harvey Winery is one of the elite Amador County wineries that offers a fresh and exciting alternative to some more famous wine-producing areas. The climate and growing conditions are similar to some Napa Valley and Sonoma County AVAs.
Amador County is situated against the foothills of the Sierra Nevada Mountains a few miles south of Sacramento in Gold Country's "Heart of the Mother Lode." The area offers breathtaking scenery, fascinating history, and a less hectic environment than most other California destinations.
Scott Harvey Wines produces some of the best Old Vine Zinfandel wines globally.
To learn more about Scott Harvey Wines, visit their website and reserve your wine tasting session with some of the best Zinfandel wines anywhere.
While there, you should also check out the many benefits of membership to the Griffin Society Wine Club.