June 25, 2019 | Events, Travel, Wine | Scott & Jana Harvey
3 Ways to Enjoy Scott Harvey Wines Outdoors this Summer
One of the great things about wine is its versatility. There are countless varietals to choose from, all easily enjoyable in a range of settings. And since we thoroughly enjoy the outdoors here at Scott Harvey Wines, particularly during the summer months, we're sharing our favorite ways to sip on your favorite wines all season long. So whether you're more of a "beach bum", prefer a day on the river or a weekend in the mountains, our wide variety of wines are the perfect complement to any day trip or vacation you plan this summer. Want to see why? Read on!

1. The Beach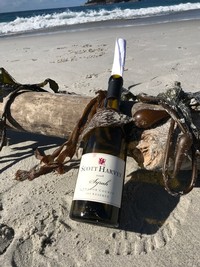 Our Amador County winery might not be particularly close to the shore, but it's one of our favorite places to visit! Amador County can be sweltering during the summer months, and there's nothing like a beautiful day at the beach to get a breath of fresh ocean air.

While lighter whites and Rosés like our 2018 Jana Sauvignon Blanc or Tickle Me Pink are perfect for hot beach days, sometimes it gets a little breezy and chilly (at least at our Northern California beaches!).

Because of that, we love to bring along our 2016 J&S Reserve Syrah. Aromas of raspberry, pepper, and cherry and bright, spicy flavors make this a feel-good wine to walk along the beach with loved ones.


2. The River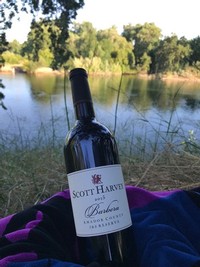 Moving more inland but still savoring the water, a favorite pastime of ours is going to the river to relax, enjoy a meal, and cool of by canoeing or floating down. The comradery of spending time with friends and family is one of the most heartwarming parts of summer, and you can't beat our Barberas to continue the fun in the sun!

Our 2018 Rosé of Barbera is dry in style and packed with a well-rounded mouthfeel, while our 2016 J&S Reserve Barbera is a fruit-forward wine that boasts rich, full flavors that express both the varietal and the Amador County terroir. Both wines have the potential to pair beautifully with any picnic you pack. Or, simply sip on them while you soak up the sun!


3. The Mountains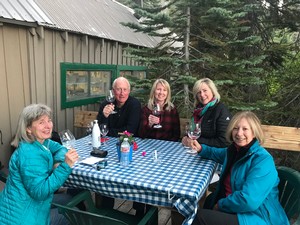 Our final favorite location to enjoy Scott's wines is in a mountain setting, and we love our 2016 Vineyard 1869 Zinfandel anytime we head to the hills. With flavors of blackberry, fig, and violets and hints of coffee with bright currants on the nose, the old vine complexity of this wine is unmistakable and absolutely delicious.

Whether you're sipping it in the still of the afternoon amongst the trees, on a boat on the lake, or in a group around the dinner table or a campfire, we love how this wine has the power to bring people together in even the most remote settings.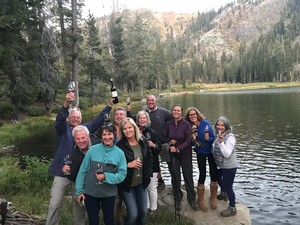 We love this idea so much, in fact, that for the second year in a row we're thrilled to host our Wine Club Weekend Glamping Trip! If you're a wine club member, join us as we escape the city lights and leave the noise at home. Let the beautiful scenery of the Sierra Buttes be the backdrop of a beautiful weekend with friends.
From Friday, August 23rd at 2pm through Sunday, August 25th, "glamp" in style with incredible wine and food pairings at the Lakes Basin Recreation Area at the Gold Lake Beach Resort. Pack your suitcase and hiking shoes and leave the rest to us! Enjoy group hikes during the day and wine and food pairings at night prepared by our Estate Chef, Brian Overhauser.
For more information, click here, contact events@scottharveywines.com, or call us at (209) 267-0122 and ask for Melissa.
Whether you prefer the beach, are more of a casual river dweller or enjoy the serenity of the mountains, our wines are ready to go whenever and wherever you are. Happy summer, Scott Harvey fans!