Pizza Quinoa with Summer Squash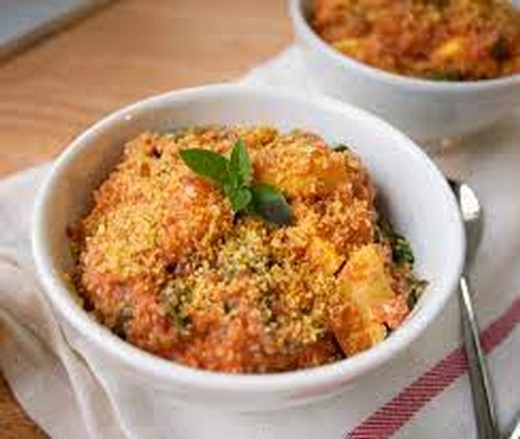 Recipe Date:
March 9, 2022
Measurements:
Imperial (US)
Ingredients
1 1/2 cups dry quinoa, rinsed
2 cups water
1 tsp olive oil
1 medium summer squash, chopped
1 oz 1 15 oz. can of tomato sauce
1/2 cup vegan mozzarella cheese, shredded
1 cup spinach
salt and pepper to taste
sprinkling of red pepper flakes, for garnish
sprinkling of parmesan cheese, for garnish
fresh basil and oregano, for garnish
Directions
1.Rinse the quinoa. Place in a medium saucepan with the water. Bring to a boil then turn down to low, cover and simmer for about 15 minutes.

2.Saute chopped squash in heated oil for about 10 minutes or until it's tender.
Once the quinoa is done, fluff with a fork. Remove from heat and add the squash, tomato sauce, cheese and spinach. Stir well to combine.

3. Add salt and pepper to taste and top with red pepper flakes, parmesan and fresh basil. Mamma mia that's delizioso!