Pasta with Sausage, Basil and Mustard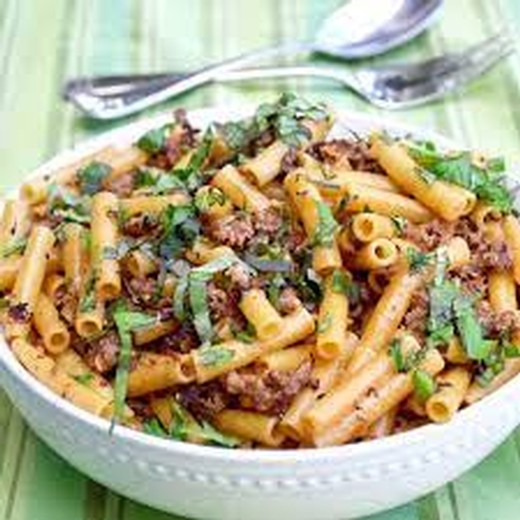 Recipe Date:
January 21, 2022
Measurements:
Imperial (US)
Ingredients
1 lb Penne shells
1 tbsp Extra-Virgin Olive Oil
1 1/2 lbs Mild Italian Sausages, meat removed from casings and crumbled
3/4 cup Dry White Wine
3/4 cup Heavy Cream
3 tbsps Grainy Mustard
1 tsp Crushed Red Pepper
1 cup Thinly Sliced Basil
Directions
Cook the pasta in a large pot of boiling salted water until al dente: drain.
Meanwhile heat the olive oil in a large, deep skillet. Add sausage meat and brown, over moderate heat, for 5 minutes. Add the wine and simmer, scraping up the browned bits from the bottom until reduced by half, about 5 minutes. Add the cream, mustard and crushed red pepper and simmer for 2 minutes. Remove the skillet from the heat, add the pasta and basil and toss to coat. Serve together. Serve with our Mountain Selection Syrah.
Enjoy!