Lamb Gyros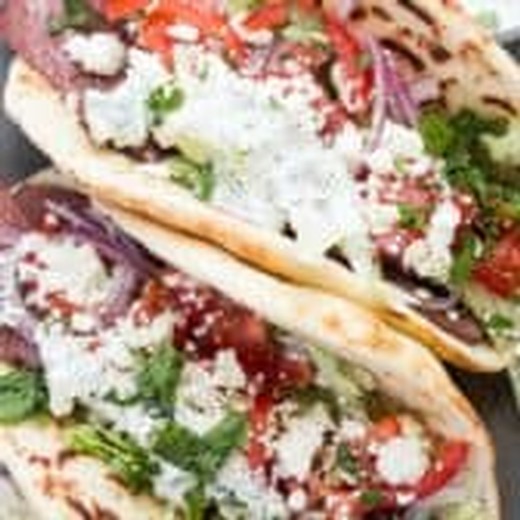 Recipe Date:
March 17, 2022
Measurements:
Imperial (US)
Ingredients
1/2 lb cooked gyro meat deli
1/2 tsp oil
2 slices pita bread
2 tbsps feta cheese
2 Campari tomato sliced
1/3 cup lettuce chopped
1/4 red onion sliced
Tzatziki sauce
1/2 lb ground lamb
1 tsp salt
1/4 onion grated on small holes
1/4 tsp ground pepper
1 clove garlic minced
1 tsp Italian seasoning
1 tsp oil for cooking
Directions
1. Toast the pitas in a toaster or oven until heated (or use cold bread).
2. Slice toppings and prepare tzatziki sauce.
3. Cut the gyro meat into thin strands. In a skillet, brown the gyro meat with oil.
4. Add meat to pita bread and top with desired toppings.
How to Make Homemade Gyro Meat:
1. In a bowl, combine all ingredients lamb gyro then shape the meat into a thin patty.
2. Heat oil in a skillet, once hot add the patty.
3. Cook until browned, flip the patty and cook on the other side.
4. Once cooked, break up the meat into thin long strands and serve.