Forgotten Jambalaya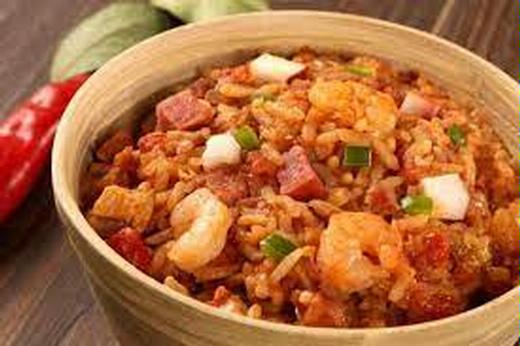 Recipe Date:
November 19, 2019
Measurements:
Imperial (US)
Directions
Steps:
In a 5-qt. slow cooker, combine the tomatoes, broth and tomato paste. Stir in the celery, green peppers, onion, garlic, seasonings and pepper sauce. Stir in chicken and sausage.
Cover and cook on low for 4-6 hours or until chicken is no longer pink. Stir in shrimp. Cover and cook 15-30 minutes longer or until shrimp turn pink. Serve with rice.
Freeze option: Place individual portions of cooled stew in freezer containers and freeze. To use, partially thaw in refrigerator overnight. Heat through in a saucepan, stirring occasionally and adding a little water if necessary.