Fish Tacos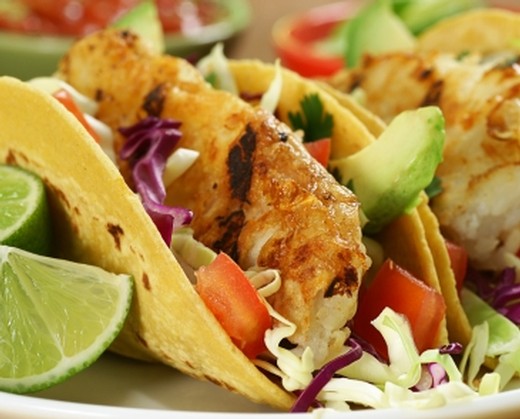 Measurements:
Imperial (US)
The light and crispy fish, combined with fresh veggies and zesty flavors, make for an ideal pairing with our crisp and bright Sauvignon Blanc. With each bite, you'll experience a delightful balance of flavors that are perfectly complemented by the crisp acidity of our wine. So grab a bottle of our Sauvignon Blanc and get ready to enjoy a mouthwatering meal that will have your taste buds singing!
Ingredients
1 lb white fish (such as tilapia, cod, or mahi-mahi)
1 tsp chili powder
1 tsp cumin
1/2 tsp smoked paprika
Salt and pepper, to taste
2 tbsps olive oil
juice of 1 lime
Corn tortillas
Shredded cabbage
Diced tomatoes
Sliced avocado
Fresh cilantro
Lime wedges
Directions
Preheat the oven to 375°F.
Season the fish with chili powder, cumin, garlic powder, smoked paprika, salt, and pepper.
Heat the olive oil in a large skillet over medium-high heat. Add the fish and cook for 2-3 minutes per side until golden brown and cooked through.
Squeeze lime juice over the fish and transfer to a baking dish. Bake in the preheated oven for 5-7 minutes until the fish is fully cooked.
Warm the corn tortillas in a dry skillet over medium-high heat for about 30 seconds on each side.
Assemble the tacos by adding shredded cabbage, diced tomatoes, sliced avocado, and fresh cilantro to each tortilla. Top with the cooked fish.
Serve with lime wedges and enjoy!