Cold Cucumber and Fresh Dill Soup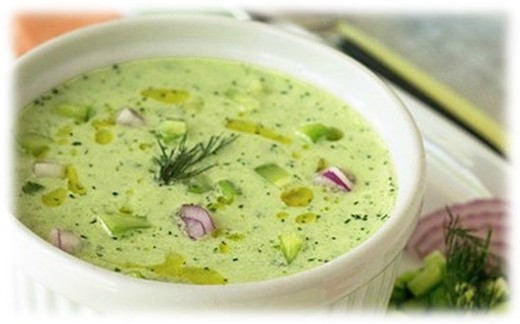 Recipe Date:
April 28, 2021
Measurements:
Imperial (US)
It provides appropriate fruit and acidity for this rather decadently rich cold soup.
Ingredients
5 peeled, seeded and coarsely chopped cucumbers
1 cup chopped leeks
1 garlic clove
1/2 cup finely chopped fresh dill
1 pint sour cream
1 quart rich chicken stock
1/2 tsp salt
1/4 tsp white pepper
Directions
After it has cooled add the dill and sour cream and blend with a hand help immersion blender until smooth and creamy. Pour into a covered container and chill overnight to let all the flavors blend.
To serve: Transfer the very cold soup to a pitcher and pour into chilled shot glasses and enjoy with a bottle of 2020 Jana Sauvignon Blanc on a warm summer evening.