Chipotle Sweet Potato Gratin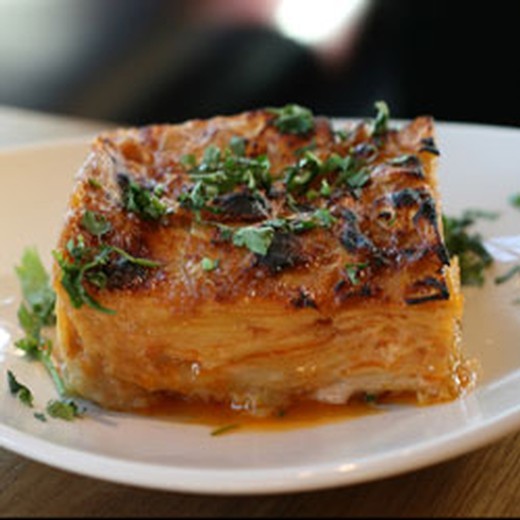 Recipe Date:
March 22, 2022
Measurements:
Imperial (US)
Ingredients
1 chipotle pepper, chopped (or 2 teaspoons chipotle puree)
1 cup heavy cream
2 large sweet potatoes, peeled and sliced 1/16 inch thick (optional) chopped sage, parsley, or green onions as garnish
Directions
Preheat oven to 375°F. Combine chipotle pepper with cream, and let sit for 5 minutes.
Coat the bottom of a 9" x 9" baking pan with cream mixture. Create a single layer of sliced sweet potatoes. Drizzle with cream and sprinkle with salt and pepper. Repeat until everything is used up.
Cover with aluminum foil and bake for 50 min or until knife tender. Uncover for 15 minutes until browned. Gratin may be made two days ahead and chilled, covered. Reheat gratin, covered, in oven.
When ready to serve, cut into rectangles and optionally sprinkle with herbs.