Burger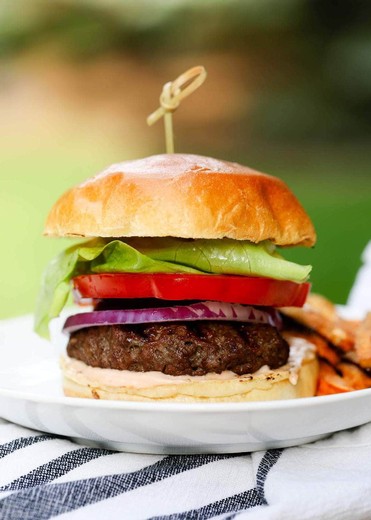 Recipe Date:
March 15, 2022
Measurements:
Imperial (US)
Ingredients
1 lb ground beef
2 cloves garlic, minced
2 extra virgin olive oil
1 1/2 tsps salt
1 tsp freshly ground black pepper
1/2 tsp dried basil leaves
4 hamburger buns, split
Directions
Step 1
Preheat an outdoor grill for high heat. Mix together the ground beef, garlic, olive oil, salt, pepper, and basil. Divide into four balls, and flatten into patties.
Step 2
Cook the patties for about 3 to 5 minutes on each side, or to desired doneness. The internal temperature should be at least 160 degrees F (70 degrees C). Remove from grill and place onto hamburger buns. Top with desired toppings and condiments.