TROPICAL BBQ SHRIMP SALAD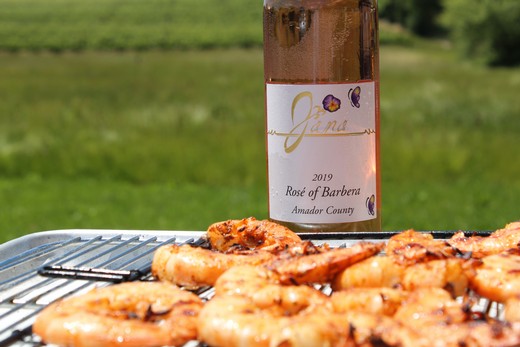 Recipe Date:
May 26, 2020
Measurements:
Imperial (US)
The Jana Rose is an ever so slightly off-dry wine which is a great fusion with the tropical fruits in this dish.
Ingredients
1 lb medium size shrimp
1/2 small red onion, chopped
1 large papaya, peeled, seeded and sliced thin
5 slices of fresh mango
5 slices of fresh papaya
1 large avocado sliced thin
1 tbsp chopped fresh mint
4 tbsps chopped fresh cilantro
2 tbsps vegetable oil
1/2 tsp cayenne pepper
1/4 cup of your favorite vinaigrette dressing
salad greens
Directions
Prepare your grill for direct grilling on medium-high.
In a large bowl, toss shrimp with vegetable oil, cayenne, and salt to coat.
Grill for 3 to 5 minutes turning once.
Transfer shrimp to plate and let cool.
Plate salad greens, place cooled shrimp, papaya, mango, and avocado slices.
Sprinkle with chopped onions, cilantro, and chopped mint.
Drizzle dressing over top.