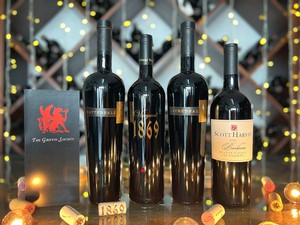 Top Shelf Club Gift Membership - Gift with purchase! $100 Scott Harvey wines gift card!
Give the gift of membership!
Our Top Shelf Gift Membership includes four bottles of the Best of the Best from Scott Harvey Wines shipped three times a year. Twelve months of membership benefits and shipping to your recipient is included.
Shipments will be sent in December 2022, May 2023 and October 2023 and will include wines such as Cattedrale Barbera, Vineyard 1869 Zinfandel, and Cathedral Cabernet wines.
No discounts apply.